After the defeat to Morocco, Spain's manager Luis Enrique asked, "Where is this boy from?" He plays like the Spanish players. He didn't stop running. He must be tired.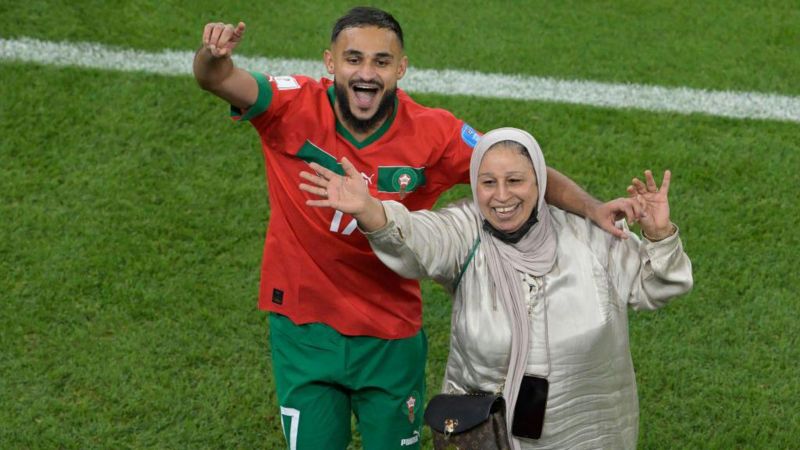 He was talking about Azzedine Onahi, one of four Moroccan footballers who belong to the Mohammed VI Academy in Sala, Morocco. Big football clubs in Europe are also showing interest in these Moroccan players.
Azzedine Onahi plays for Angie, a small French club, but he made his international debut in January this year and played a key role in helping Morocco qualify for the World Cup with a goal against DR Congo.
'Is the phone ringing too much?' says Anjaya Club President after Morocco's successive successes. Yes, the phone is ringing a lot.' He says that there is a lot of interest in Moroccan footballers Onahi and Sufiyan Boufal and he is getting calls in this regard. Beal made his international debut in Qatar.
Similarly, former Belgium manager and Spain coach Roberto Martinez has been impressed with Salim Amlah and is believed to be interested in Premier League clubs. He has not played a club match since September as he is under contract with Belgian club Standard Liège.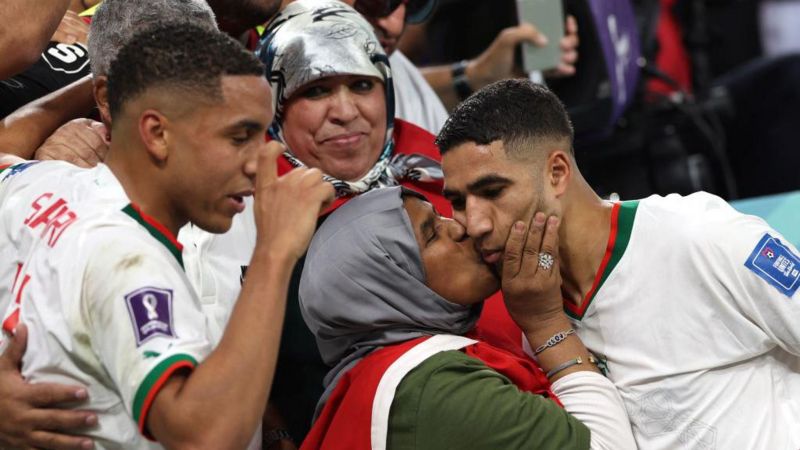 Morocco's defensive tactics have played a key role in their success. He hasn't conceded a goal in any World Cup match so far. He scored one goal against Canada.
Of the 26-member squad for Ragi's team, 14 players were born outside the country. Many of these players belong to the refugee community in Europe and perhaps this is the reason why they have proved to be so heavy on European teams.
Morocco enjoys a lot of support from its communities in Africa, Arabia, and Europe. But perhaps for the first time in the World Cup, a unique style of victory celebration has been seen in such big matches.
As Ashraf Hakimi went to the fans and kissed his mother after the successful penalty against Spain. While Sufiyan Bofal was seen dancing on the field with his mother after defeating Portugal in the quarter-finals.
Teams openly display their Islamic faith as they prostrate on the field after matches and players raise their hands in prayer before penalties.
At just 24 years old, the elite Hakimi is no stranger to European clubs having played for Real Madrid, BD, PSG, and Inter Milan.
Similarly, Captain Roman Sais is compared to the famous Italian player Maldini.
Goalkeeper Yassin Bono was born in Canada and was named the best goalkeeper in Spain's La Liga last season.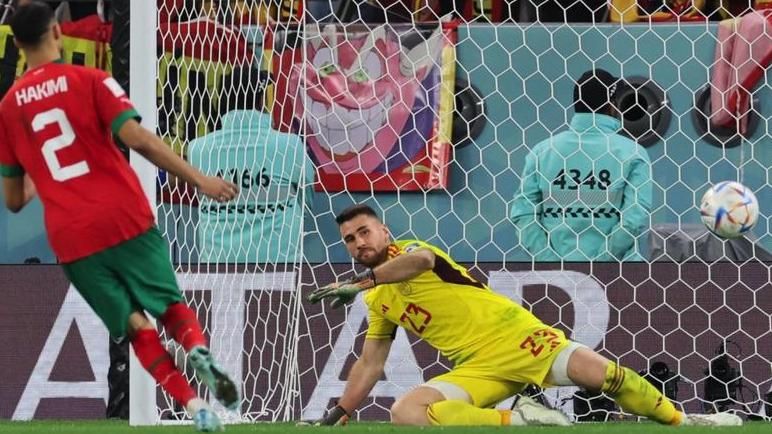 "You will think it is madness, but madness is good."
Morocco manager Waleed Raghraghi has said that his team is currently one of the best four sides in the world and they are determined to win the World Cup.
Between Wednesday and Thursday, Morocco will become the first African team to reach the semi-finals of the World Cup. Morocco will face France in the semi-finals tonight. "Why don't we reach the final of the World Cup?" Raggi said. We will do our best to try to disturb you.
"We came to this competition to change the mindset in our continent."
He says that before every match people used to think that they will get knocked out. But we're still here. Ruggi took control of the match in August. "We are close to realizing our dream and we will fight for it," he says.
He said that if it is enough for us to reach the semi-finals, then I do not agree with it. We are not satisfied with reaching the semi-finals and we want to go on to become the first African team to do so.
"You will think it is madness, but madness is good."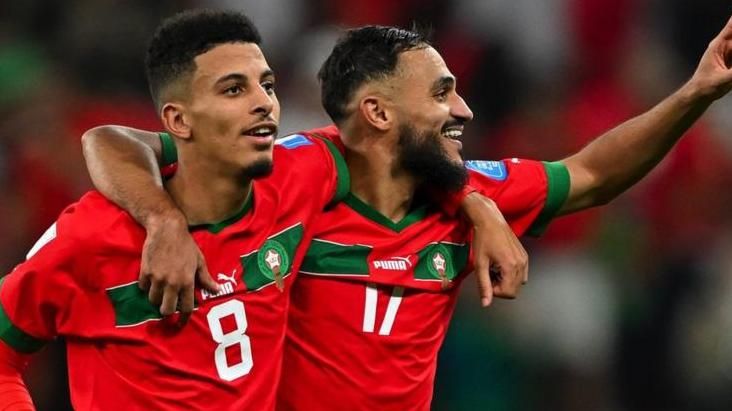 They say we are hungry. I don't know if this will be enough or not. But we want Africa to be on top of the world. We know we are not favorites, but we believe in ourselves.
Morocco's last best performance in World Cup competition was in 1986 when they were eliminated after reaching the last 16. Before this year, they had qualified for the World Cup four times. However, they were ousted in the group stage.
Before the start of the tournament, he was ranked 22nd in the FIFA rankings. He scored in a 0–0 draw against Croatia, who lost the World Cup final in 2018. Picking up three wins against top 10 teams.
In Group F, they topped the group with a 2–0 win against the world number two team, Belgium. They then beat Spain on penalties and followed that up with a 1–0 win over Portugal in the quarter-finals.
Raggi has said that his team may face another setback. "We have beaten the best teams. It is a knockout match and we hope to win the match with the support of the fans.
The further you go, the more difficult the matches become. We are competing with world champions who have the best world-class players and best coaches. French coach Didier Dushank is probably the best coach in the world, he said.
But Morocco is having to deal with injuries. Roman sass and knife accordion can both be omitted. Around 20,000 Moroccan fans are expected to attend the Al Bait Stadium in Qatar.
During the match between Argentina and Croatia in the streets of Morocco, Croatia was expected to reach the final. Thomas, as a civilian, said, "Argentina is a very dangerous team." Messi is playing like a star.
It is also important that Morocco has support not only in Africa, but the entire Arab world is supporting them.
Related Question
Was Morocco a part of Spain?

Is Morocco part of Spain or Africa?

Are Morocco and Spain connected?

Why did Spain take over Morocco?

Is Morocco more French or Spanish?

Is Morocco Spanish speaking?

Does Spain own land in Morocco?

How long did Spain rule Morocco?

Did Spain ever invade Morocco?

Are Spain and Morocco friends?

What is the conflict between Morocco and Spain?

Why are Morocco and Spain so different?

morocco Spain world cup

morocco world cup 2022

morocco world cup matches

morocco world cup history